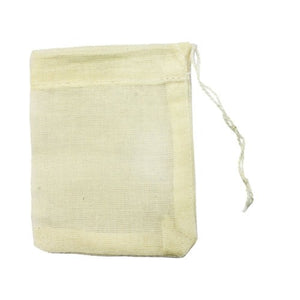 Did you know that your standard brand tea bags are made with plastic fibre?
We are delighted to now stock these fabulous organic reusable tea bags made of GOTS certified organic cotton.
The string is long enough for using this bag with mugs or with a teapot and is made from natural unbleached cotton, with no dye.
How to use:
Simply fill the tea bag with your favourite loose leaf tea and pull the draw string tight then use like a standard tea bag.
Easily washed after use so you can use it time and time again.